Tropicalia is a sustainable luxury master-planned community created by Cisneros Real Estate, offering sophisticated architecture in a  site of diverse natural beauty in northeast Dominican Republic. Comprising residential and resort developments and an 18-hole golf course, Tropicalia merges smart design with natural landscape, creating a sense of harmony between time and space. The project embodies the philanthropic and cultural values of the Cisneros Family, and is uniquely positioned to be a model for sustainable luxury in the Caribbean and the world.
Located on a half-mile stretch of beachfront on Playa Esmeralda, the first phase of development at Tropicalia will include a luxury resort experience with a 95-key hotel and branded residential offering designed by Brazilian architect Isay Weinfeld. Amenities feature specialty restaurants, a world-class spa, meeting and event spaces, a kids' club, and fitness center. 
The Project boasts a tropical modern design, seamlessly combining indoor and outdoor living while incorporating natural elements like wood, stone, and verdure.
Management and Governance Mechanisms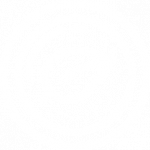 Environmental & Social Management System
Tropicalia relies on its Environmental and Social Management System to monitor and assess issues in sustainable destination and stakeholder management, community development, biodiversity and other key topic areas.

Labor and Human Rights
In 2010, we committed to the United Nations Global Compact's universal principles on human rights, labor, the environment and anti-corruption. Our commitment to the protection of human and labor rights prevails as a fundamental element for creating a healthy workplace.

Sustainability Committee
Tropicalia's Sustainability Committee is a cross-functional team that meets annually to discuss strategy, report progress and define goals for the upcoming year. Our committee is the highest governing body for reviewing environmental and social issues for Tropicalia. The diversity of our Committee members brings strength to this corporate governance body.
STAKEHOLDER ENGAGEMENT
By way of active stakeholder engagement, Tropicalia builds trust with the local community by initiating public consultation processes and disclosures regarding project impacts. Through a transparent and timely supply of information we give and receive critical information that allows for fluid communication with the people most impacted by our activities.
KEY COMMITMENTS TO SUSTAINABILITY

Tropicalia consolidated the project concept, initiated redesign and residential sales efforts, and re-engaged previous financial and construction partners.

Tropicalia's design and brand partners worked together to consolidate redesign efforts while prioritizing sustainability.

Tropicalia protects and conserves the natural environment and relies on its biodiversity and environmental management plans, as well as its participation in PROMICHES to pursue sustainable site development and destination management.

The community development efforts undertaken by Fundación Tropicalia (FT) since 2008, are a key component of Tropicalia's goal in building local capacity and expanding economic opportunities while preserving the region's natural and cultural heritage.